A Bit About Us

Fahad AlSabih General Trading Co. is an industry leading company in Kuwait that has been operating since 2003.
We have developed a commendable reputation for providing high quality maintenance and repair services at competitive prices.
Our Vision
Our vision is to continuously set new benchmarks for advanced marine services in the Middle Eastern region. We deliver innovative, quality-oriented and sustainable solutions and services to prestigious clients from the marine industry.

We have created this position in the market by maintaining a diversified value chain and building good relationships with notable suppliers that provide premium quality goods and equipment from international brands and manufacturers.

Fahad Al Sabih Marine Services is Kuwait's largest marine services provider with a rich 17-years history. We have become a well-known brand, providing a diverse range of premium quality boat/yacht repairing and maintenance services, products and accessories.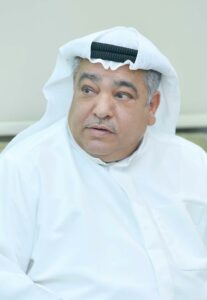 Talal Fahad AlSabih
Chairman